RCA Repairs is a pop-up exhibition with artifacts relating to the RCA Service Company
Come see objects related to the RCA Service Company (including the contents of a the Collection's repairman's case, complete with all of the tools used in electronics repair), learn more about television servicing, and the history behind the ubiquitous television test pattern.
On Sunday, March 25 at 1:30, join Sarnoff curator Florencia Pierri for a guided tour of this pop-up exhibit to learn about the items on display and to test out a 1953 multimeter to measure the resistivity of everyday objects.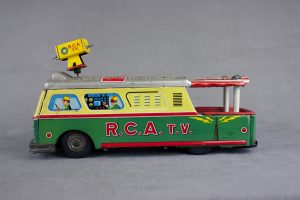 RCA Repairs will be up from March 25-April 1, with a guided tour on March 25, 1:30pm.