Register now for this free webinar!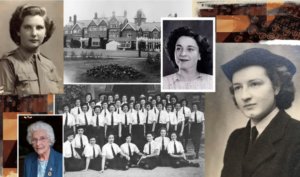 Sundays at the Sarnoff:: Unsung WWII Code Breakers and Y-Operator Heroines of Bletchley Park
Presentation by Joseph Jesson
Sunday, February 28 1:30pm
Register in advance for this webinar:
https://tcnj.zoom.us/webinar/register/WN_H6zAiIwXSQy0JNqpJkb2fA
Research into the German war communications and interception technology during WWII led to the discovery of many incredible heroines who literally shortened WWII by an estimated two years. .Roles included the interception of German encrypted wireless communication by Britain's many Y-stations, logged messages being delivered to Bletchley Park by teams of motorcycle logistics delivery riders,and other worked in the actual decoding or code-breaking huts 6 & 8..This presentation is dedicated to the over 8,000 women experts who changed the course of WWII and defeated the Nazi enemy. As a member of the Radio Society of Great Britain (RSGB), Joseph had access to their 1941 archives and understood their role in hiring and training Bletchley Park experts.
DownLoad the book list: Jesson Books References