Taking radio to-go
---

From the late 1960s to the mid 1970s, RCA was getting its groove on. It launched a new advertising campaign, "RCA: New Vibes from and Old Master" that not only introduced new models, but was also RCA's attempt to market innovative new products that fit with the space-age design ethos of the era.
In 1967, they debuted the RJM-38, or "The Coquette," perfect for the woman on the go. This "exciting new RCA Victor FM-AM miniature radio," as newspaper advertisements put it, "is styled like a perfume gift box" and it "fits pocket of purse."[1] Other innovative designs soon followed, like the 1968 RZG-28 series of floating radios aptly called "The Floater." However, one of the most popular versions of these was the Pockette line of radios, with model numbers from RZG 102 to 108. These radios were quite minimal: they were AM only, with a push-pull output stage and an earphone jack. However, like the other products from this period, they were housed in colorful plastic cabinets, and the names of their colors were as alluring as the colors themselves. Consumers could buy one in sun gold (102N), Calcutta Black/White (108E), Dandelion/Apple Green (108N), White/Zodiac Blue (108Y), or, just in time for the United States' bicentennial celebration, in patriotic red, white, and blue (105Z). While the first colorful plastic Pockette debuted in 1969, this 1974 red, white, and blue transistor radio was the last such set that RCA ever produced.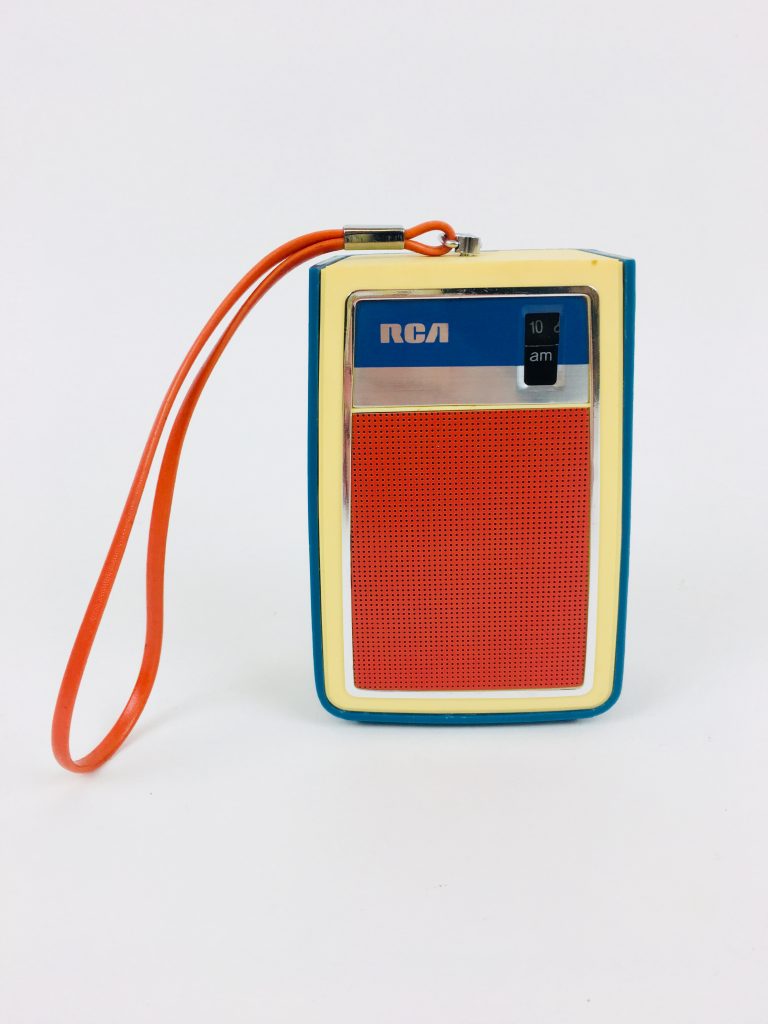 If you want to see it for yourself, drop by the Sarnoff on February 18, 2018 at 1:30pm for a guided tour of the radios in the Sarnoff Collection.
Text by Florencia Pierri
[1] "RCA Victor Presents Holiday Special Gift Ideas," in Panama City Herald, November 16, 1967, p. 16.