How did engineers at RCA Astro-Electronics bring the moon into living rooms around the world? Come to the Sarnoff to find out.
As a kid, Sam Russell grew up tinkering with electronics and dreaming of travel to the moon. Later, trained as an engineer at MIT and RPI, he started work in space technology in the Sputnik era. Fascinated with the prospects of the Apollo project, he joined the team at RCA's Astro division to help bring the final three Apollo lunar explorations into the living rooms of hundreds of millions of people. Come hear about Russell's experiences working on the Apollo missions and the history of the development of the camera and communication systems he helped build, then stop by the Sarnoff's Apollo: Space to Screen  pop-up exhibit.
Title: Shooting the Apollo Moonwalks: RCA's contribution to the manned space program
Date and Time: Wednesday, October 24, 6:00 pm
Location: The Sarnoff Collection
Roscoe West Hall, Room 204
The College of New Jersey
2000 Pennington Road
Ewing, NJ, 08628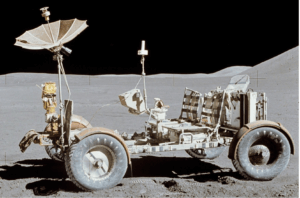 The Sarnoff Collection is located on the second floor of Roscoe West Hall at The College of New Jersey. Visitor parking is available at the entrance to Parking Lot 17 and on the circle in front of the Education School.