TCNJ students experience the history of video and computer game design.
On September 13, the Sarnoff collection visited TCNJ's Interactive Multimedia with a demonstration of the RCA Studio II, an RCA home video game console that came out in January 1977. While the Studio II was not a commercial success, and consistently shows up on lists of the worst video game systems ever made, but there's still something interesting to learn from the failures of the game industry…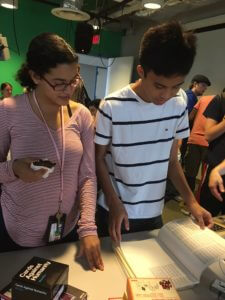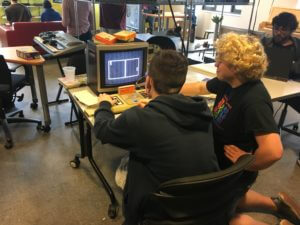 In 2010, The Princeton Review and GamePro magazine named TCNJ one of the top 50 undergraduate game design programs in North America, and the Sarnoff Collection (along with documents from the David Sarnoff Collection at the Hagley Library) has the most complete accessible historical record of any game console system. The Collection has schematics, data tapes, memos, product listings, source code, unreleased games, and prototype equipment that paints an unparalleled history of a video game system from its inception to its demise.